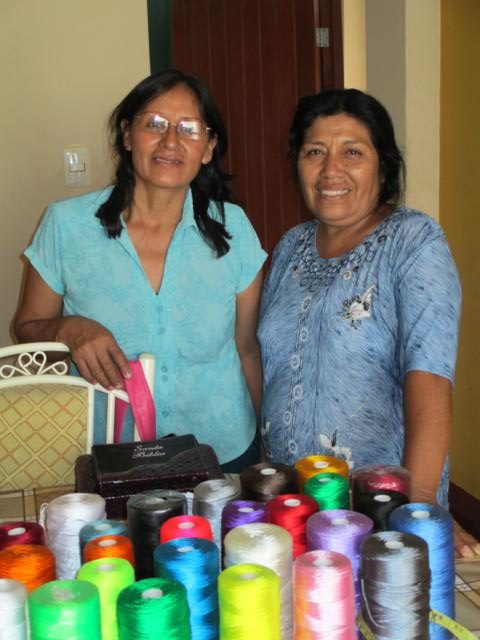 Producer Group
Warmi Llancashan
San Juan de Lurigancho, Lima, Peru
As they were getting samples ready to present to Bridge of Hope, they started by asking themselves what niche in the market they were going to fill. They knew there were already many groups who made knitted products, so they decided to learn how to make bracelets by hand. One of the women in the group taught the rest how to make their popular Folkloric Bracelets. At first they were really slow as they learned, but now they can make a bracelet in 20 minutes or less.
The project provides a place where the women can practice Christian solidarity and share one another's burdens. Because of the unity they feel with their community, one of their goals is to inspire other impoverished women in their neighborhood to organize their own artisan groups. In Quechua, Warmi Llancashan means "woman worker."
With the income from Warmi Llancashan, the women have been able to help support their families and pay for improvements on their houses that would otherwise have been impossible. Their husbands' income and their income from other jobs is only enough to put food on the table. With the income from Warmi Llancashan, they have hope for the future.
No products were found matching your selection.